Metline Stainless Steel PTFE Hose
FREE UK MAINLAND DELIVERY available on orders over £250.00label-placeholder Exclusions apply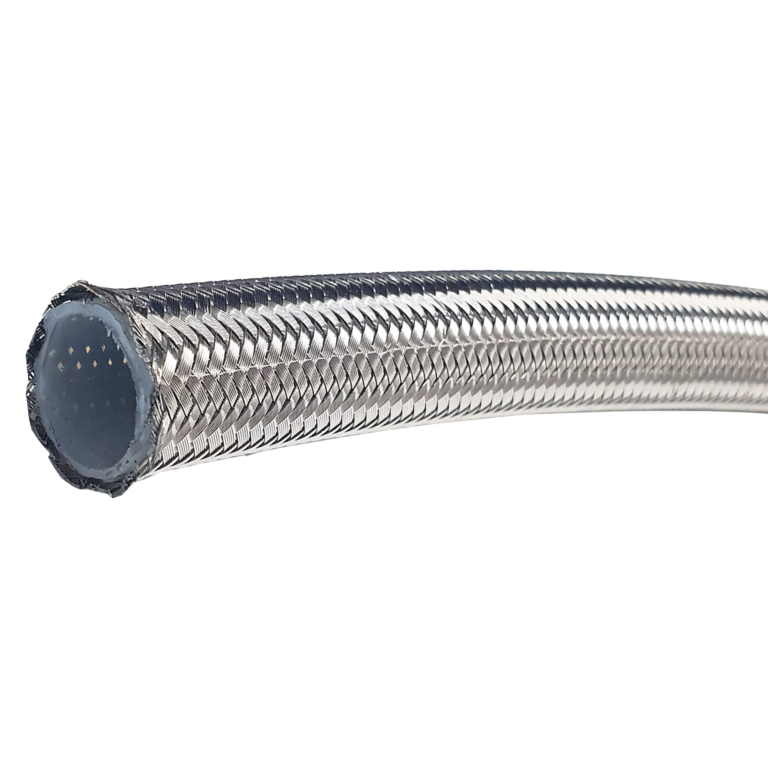 Product description
Our Metline hose has a PTFE inner layer which is smooth on the inside but convoluted on the outside.
The advantage of Metline hose over regular smoothbore PTFE or convoluted PTFE is that it has a better bend radius than the smoothbore, but also better flow characteristics than the convoluted, due to actually having a smooth inner.
Features:
High quality product
Competitively priced
Increased flexibility
Another great advantage of this hose is that you do not need to use a de-convolution tool to be able to assemble hoses. Also you can use a standard swaging head with standard inserts.
This hose requires a Metline ferrule, available in mild steel and stainless steel.
Please get in touch with our sales team if you require any more information.
*Price shown is per metre of hose