100 R7 Thermoplastic Hose
FREE UK MAINLAND DELIVERY available on orders over £250.00label-placeholder Exclusions apply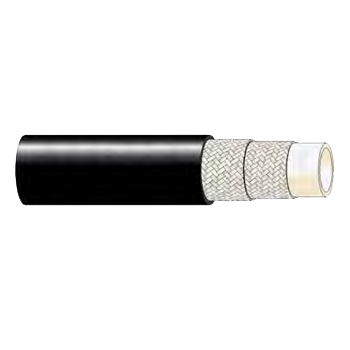 Product description
Application:
Construction and agricultural equipment, agricultural brake systems, forklift trucks, articulating and telescopic booms, aerial platforms, scissor lifts, cranes and general hydraulic use.
Internal hose: Polyester elastomer
Reinforcement: Two braids of synthetic fiber
External covering: Polyurethane, black, pinpricked, white ink-jet branding
Applicable specs: Exceeds SAE 100 R7
Recommended fluid: Hydraulic fluid ptroleum based, glicol-water based lubricant
Operating temperature range: From -40°C to +100°C continuous +70°C for water based fluids
Price shown is per metre of hose.
Need an Assembly? Visit the Hose Builder.
This Thermoplastic Hose is one of many hoses that Hydraulic Megastore has to offer and they are all available for next day delivery.