Padlock with Security Alarm 70mm
FREE UK MAINLAND DELIVERY available on orders over £250.00label-placeholder Exclusions apply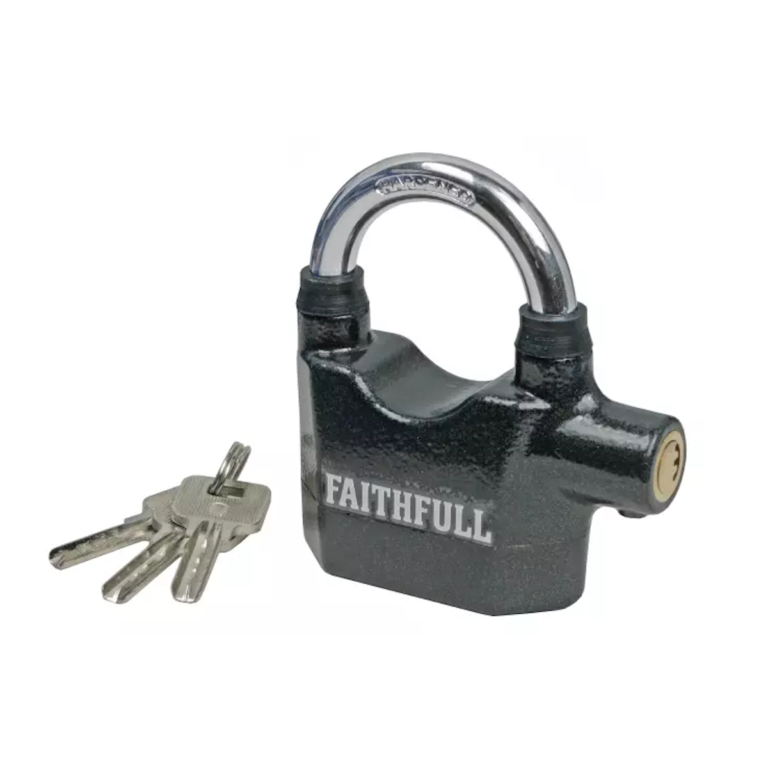 Product description
Padlock with Security Alarm
The FaithfullHeavy-Duty Padlock with a 120dB twin tone siren which is activated if the lock is moved, touched or knocked. Auto reset and anti-muffle design.
The alarm is turned off by unlocking the padlock and removing the shackle.
This lock can be used alarmed or unalarmed and is ideal for securing sheds, garages, motorcycles, bicycles, lawnmowers,side gates, etc.
Includes replacement batteries and 3 keys.
Size: 70mm.